The Most Frequently Asked Questions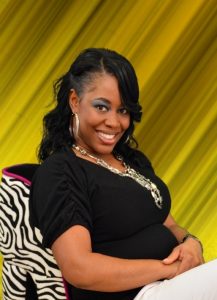 Why did I lose so much hair after taking out my braids/weave?  During the time, your hair was braided/weaved it had no chance to shed the hair that occurs with everyday shedding therefore it seems as if you have a lot of hair loss at one time.
Will I lose hair from braids? , you can lose hair from braids:
A: If your braids are left in too long.
B: If they are not put in properly (ex-the lock can be knotted, therefore when removing braids, be careful or get them professionally removed.)
C: Hair is to fine/thin to hold braids.
D: Excessive tightness.
After pregnancy can shedding be prevented with braids/weave?   Hormonal changes occur during and after pregnancy which causes temporary or permanent hair loss, however braids/weaves will not prevent this from happening the best thing to do is wait it out or keep a haircut that covers hair loss. You can wear weave/braids during the time as well.
Will braids/weave make my hair grow? Braids are very much a part of hair growth if properly maintained. They give you a break from chemicals and other processes that may cause damage to your hair.
How long can I keep my braids/weave in?  Some braids/weaves are a very low maintenance styles which can be kept in for a length of time. It is not recommended to wear braid styles longer than 3/4 months without replacing braids.
Can I swim with braids/weaves? Depending on your braids/weave style, there are some braids that are good for swimming; however, check with your stylist to make sure. However, salt water can strip and tangle some types of hair and is not recommended for swimming in without a proper cap.
If my hair is breaking/shedding, is it best to get braids/weave?  You may be a great candidate for braids/weave. Your hair may very well need a break.
Can I relax my hair while I have in a weave?  Yes, you can, however, let an experienced weave expert put your relaxer touch up in.
Can I color my gray hair with braids? Yes, you can, however, let an experience braider/colorist put your color in.
Can I lose my hair around my hairline?  Yes, you can damage your hairline from over excessive pulling or tightness from braids/weave.  It's appropriate to have a good stylist who can weave/braid correctly to avoid this.
Can I get braids if I'm mostly bald? Yes, you can still get braids/weaves when mostly bald, check with your stylist to see what type of style best suits you and your hair needs.
How long do I have to wait before getting a relaxer after taking out braids/weave?  You can relax your hair the same day that you remove braids/weave; however, make sure you consult your cosmetologist.
Can I color my hair and relax at the same time?  Yes, there are several relaxer and color products that allow this. Please see your cosmetologist.
IF YOU HAVE ANY OTHER QUESTIONS THAT YOU WOULD LIKE TO SEE ANSWERED PLEASE EMAIL THEM AND I WILL BE GLAD TO ANSWER THEM FOR YOU…THANK YOU SO MUCH FOR INQUIRING. IT IS MY DESIRE THAT ALL YOUR HAIR CARE NEEDS BE MET, WHETHER WITH ME OR ANOTHER STYLIST.